Brooch l'intemporelle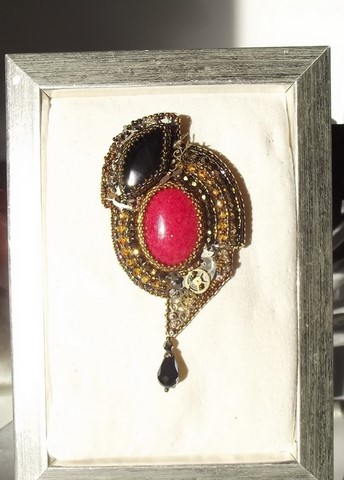 Pin embroidered red and black "l'intemporelle".

Materials used : crystal, swarovski crystal.
Pin embroidered semi-precious stones. The onyx cabochon coral and jade color montain is set with small delicate. The rest of the pin is bohemian crystal and decorated with small broken watches cog systems. The rear of the spindle is lined with ultra suede and pin clip is silver plated.
The little during consists of a crystal pearl and swarovski crystal of a drop.

Length : 10 cm.
Width : 6 cm.
Weight : 20 grams.