Earrings Romantica 2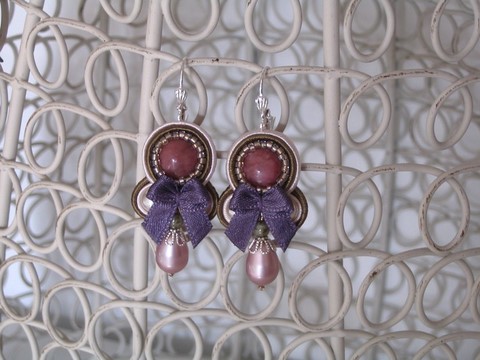 Embroidered loops needlework, rhodonite and braid, Swarovski pearl cream and powder pink.

Used materials : pearl, silver plated.
Fully embroidered needle loops by combining the work of the crimp in the needle and the beads of the passementure with the braid. Cabochon center in semi-precious stone rhodonite. round pearls and Swarovski pearl drops. Small purple satin bow. Sleeper cap and silver plated. Ultra suede lining.

Weight : 5 grams.
Length : 5.5 cm with the loop.
Width : 2 cm wider.