Buttons masculine-feminine ruffles Golden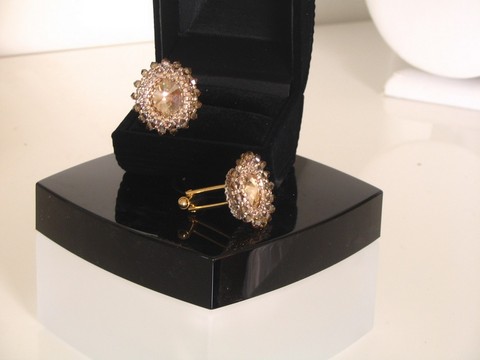 Cufflinks male / female Golden Swarovski and gold plated.

Materials used : Swarovski crystal, gold plated.
Crystal cufflinks color Swarovski golden shadow and light Colorado topaz satin. Embroidery needle with metallic champagne color glass beads. The tipping support is gold-plated and ultra-suede lining.

Weight : 10 grams.
Diameter : 2cm.