Tub's City necklace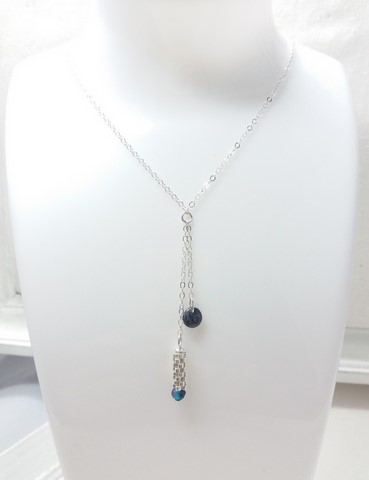 "Tub's City" necklace.
Materials used: Preciosa pearl, silver.
This necklace is worked for the tube in Native American embroidery. The glass beads are silver plated and needleworked. On the 1st chain, a tube and its crystal AB jet bead and on the other a pastille from the Préciosa range.
The choker is in silver 925 thousandths.
Neck circumference: classic 40-44 cm + adjustment chain.
Center embroidery length: 5.5 length for the longest chain.
Weight: 4 grs (without packaging).
Handcrafted work.