Bracelet city blue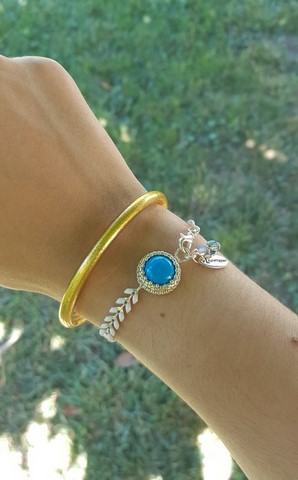 Turquoise Blue City Bracelet.
Materials used: Swarovski and semi-precious.

Handmade bracelet made by me.
Work in Native American embroidery.

Bracelet made of Swarovski crystal, semi precious turquoise stone and white epoxy chain.
Silver plated primers.
Ultra gray suede lining.
Gray galvanized embroidery bead.

Length: 17 cm with clasp.
Width: 1,5 cm for the cabochon.
Weight: 7 grs without packaging.

Handmade craftsmanship. Possibility of adding rings on request by mail.