Bracelet new romantic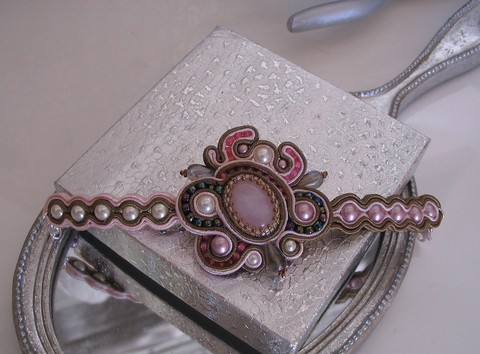 Bracelet, single piece, New Romantic embroidered needlework, working passementure.

Materials used : swarovski crystal, gem stone.
Bracelet fully embroidered by me made the center of a rose quartz cabochon. Around are glass drops, Swarovski pearl and small delicate pearls. Worked with the braid. The bracelet is embroidered with braid and Swarovski pearls. One side is cream, the other antique pink pearl swarovski. Clasp and rings silver plated.

Weight : 15 grams.
Length : 15cm rings with clasp and rings 18 cm (possibility to add rings no additional cost).
Center width : 4.5 cm.