Bracelet Tribal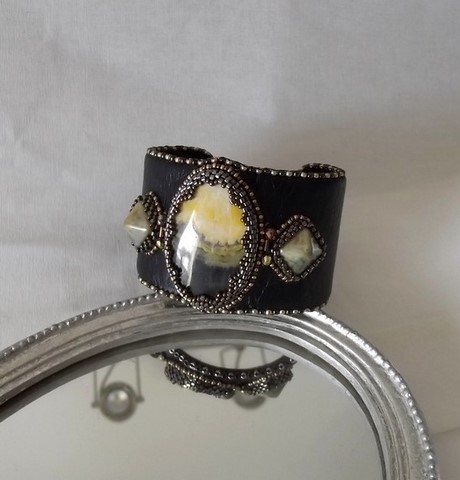 Tribal Cuff in Yellow agate and beadstud embroidered needlework on faux leather. brass support.

Materials used : crystal, gem stone.
Bracelet entirely embroidered with the needle in the center a beautiful yellow lace agate. On each side there are beadstuds, Czech beads. Faceted Bohemian crystal color california gold rush. The basic embroidery on faux leather and ultra suede lining is. The tipping support is raw brass.

Length : 16cm adjustable.
Width : about 6cm in larger (50x25mm agate).
Weight : 63 grams.

Work is hand crafted. Each semi-precious stone is unique.