Headband Daphné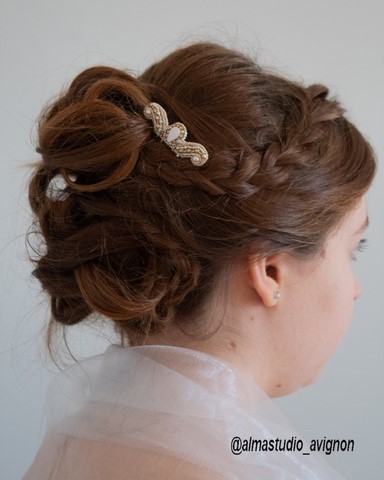 Hair comb "Daphne" natural mother-of-pearl, crystal.
Materials used: mother-of-pearl, crystal, bohemian.
Needlework in Native American embroidery. Comb for bun or other. Central pear in natural mother-of-pearl. All around are small bohemian crystals and the rest of the comb is embroidered with precious pearls and bohemian crystal.
Silver comb holder. Miyuki embroidered bead in silver and champagne colors. The lining is cream suede.
Length : approx. 5 cm.
Width : about 6 cm at the widest point.
Weight : 5 grs (without packaging).
Handmade work, handcrafted needlework using several embroidery techniques.