Earrings Malibu clip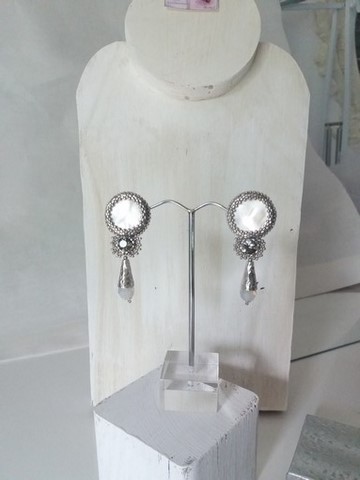 Clip earrings "MALIBU" Swarovski crystal, mother-of-pearl.
Materials used: Swarovski crystal, mother of pearl, silver plated.
Curls worked with Native American technique.

Earrings made of mother of pearl, Swarovski crystal, opal glass bead, metal cap and silver plated.

The set is embroidered with small pearls plated palladium.
The lining is in ultra suede light gray color.
Silver clip (nickel, cadmium or lead free).



Length: about 5 cm.
Width: about 2.2 cm wide.
Weight: 13 grs (without packaging).

Handmade work, hand-crafted creation.
For more details do not hesitate to send me an email.