Cuff Tilapia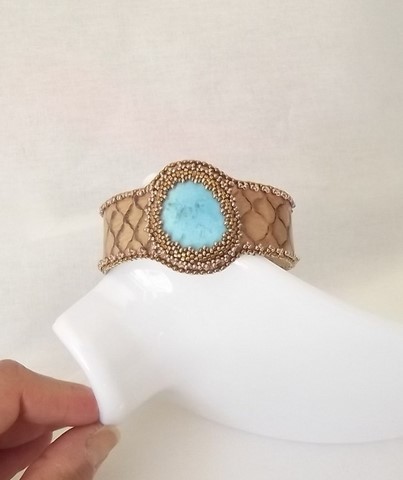 Cuff named Tilapia and real rabbit and turquoise freeform.
Materials used: leather, gem stone.
The bracelet is embroidered with tilapia (fish skin tanned) bright beige, naturally tanned and dyed by hand in Brazil.
Eco-friendly warranty and chrome.
In the center a true freeform turquoise set with small glass beads. ultra-suede lining on an adjustable bracket brass.
Wrist size 16 cm but adjustable.
width : 2.5 cm.
Weight : 33 grams without packaging.
Creation.