Brooch mini beige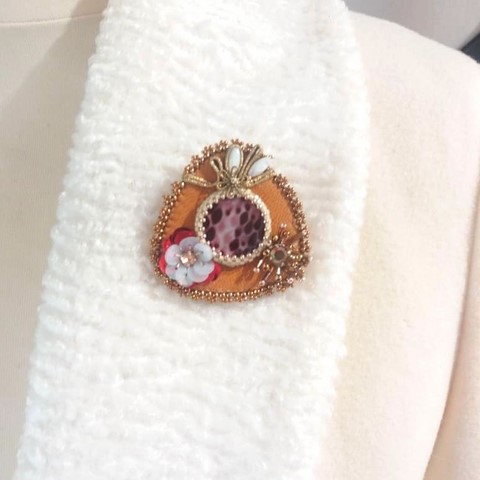 Pin Mini's beige braid, Swarovski crystal, braid, lace and glass beads.

Materials used : Swarovski crystal, faux leather.
Pin embroidery needle composed of a button from my manufacturing ostrich imitation crystal Swarovki of Bohemian crystal and trimming work (technical Dori Csengeri). Worked on a basic silimi gloss cream leather lining and ultra-suede. The spindle carrier is gold plated.

Possibility to carry on a hat.

Weigh t: 7 grams.
Diameter : approximately 5.5 cm by 5 cm.
Creation. Unique piece. Handwork.