Pastel City necklace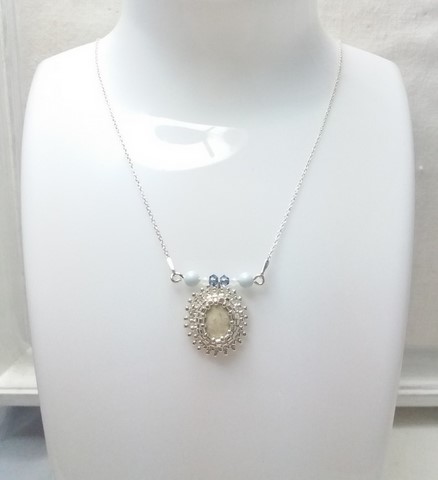 Necklace "Pastel City".
Materials used: semi-precious stone, Swarovski crystal.


This necklace is worked in Native American embroidery. In the center a cabochon in Riverstone embroidered with silver-plated beads. It is surrounded by mother of pearl and pastel Swarovski crystal.
The choker is in silver 925 thousandths. The lining is in ultra cream suede.

Neck circumference: Classic 40-44 cm.
Length of central embroidery: 18 mm.
Weight: 4 grs (without packaging).
Handcrafted work. Mauris molestie, justo and feugiat rutrum, arcu metus dapibus quam, sollicitudin tempus tortor dolor and nibh.